Are you planning to repaint your child's room? Well, repainting a child's room might sound like a fun project, but it is actually a stressful job. Taste and preference of children change with time; the colours that they liked two years back might not interest them anymore. Hence, if you think that you know which colour your child likes, think again!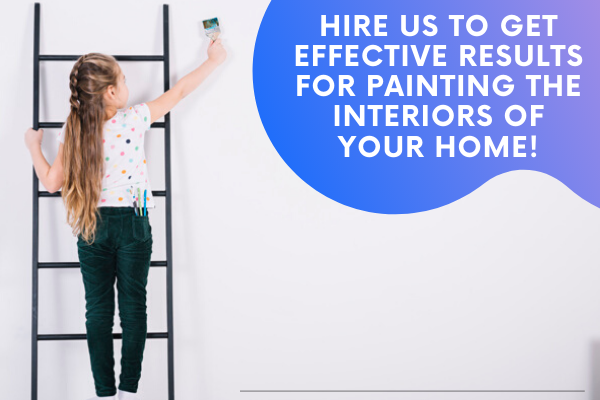 However, you must consider these factors when colouring your child's room to get better outcomes:
Colours that are Suitable For A Child's Room
Various schemes of colours can create an impact on your child's mind; also, it can create a specific feeling in the room. For instance, bolder colours like yellow or orange keep the area energised, whereas, the undertones of green, blue, as well as purple, can give a calm and restorative feeling. Besides, there are some other good colours for interior painting Sydney like lavender, pink and taupe that can relax and comfort your kid. However, if your child is at his or her teenage, then it is better to ask your child about their taste and preference.
Ways to Make Your Child's Room Look Larger with Paint
Your child's room can feel larger by dividing the paint with paint by using different techniques. You can paint different places in your room with different colours; this will encourage sleeping, playing, and relaxing within that room. To do this more effectively, you can consult the professional painters for better advice.
Things that will Compliment Your Child's Room
To make the colours look more attractive, you can opt for adding some accessories and decorations that will make your kid feel at home, such as photos, posters, rugs, and others. Also, if you opt for installing photo frames, then you can create some designs with paint colours. However, make sure that the accessories you are putting on your child's room match with the taste and preference of your child.
Hire Interior Wall Painters
Performing painting jobs all by yourself can become a hectic, as well as take all your time. Moreover, you might not know the right technique of painting, which will not give you good results. Thus, if you opt for hiring professional interior wall painters in Sydney, then you might get a better idea on the paint colours your child would prefer even after two to three years. It is because the professional painters have proper experience in painting all kinds of rooms, so they will have a better idea of the colours children will like for a longer time period.
Therefore, these are some of the significant points you must consider when painting your child's room. Also, it is recommended for you to get House Painting Quotes Sydney from, who has years of experience in providing top-notch painting services.
Hire Us to Get Effective Results For Painting the Interiors of Your Home!
We at On Point Colour Painting Pty Ltd offer best house painting services Sydney. Furthermore, we have highly qualified painters who use best paint colours as well as painting tools to match your expectations.