Maintenance of the interior and exterior walls of your house is necessary to preserve the attractiveness. Along with the exteriors you need to keep your interiors updated as that includes your living room, kitchen, and bathroom to maintain the beauty.
But, how can you determine the time to go for the paint job? Just follow the points below where we have discussed the signs that will tell you when to call the exterior or the interior painters in Sydney.
The Colour Looks Dull
If you notice cracks forming on the paint or there are peelings here and there, it is definitely a sign that the paint has worn out already. With the cracks and peels, you will also notice that the exterior looks dull and unimpressive.
A combination of all of these means that it is the best time to call the painters to restore or to give new looks to your house.
The Paint has Faded
As years pass by the paint will fade. And when it arrives at a point that it looks bland, it is time to go for paint.
It is not necessary that you will have to choose the same colour when going for a repaint. You can also choose a lively colour that suits the structure of your house and the surroundings. If you choose dark paints, you need to keep in mind that these paints fade sooner than the lighter ones.
Rot or Shrinking
Dry rots on the exterior imply that it is time for a repaint. You will notice gaps on the wooden boards which can also be due to moisture. Since this causes shrinking, it is best to call experienced exterior house painters in Sydney to assess the condition.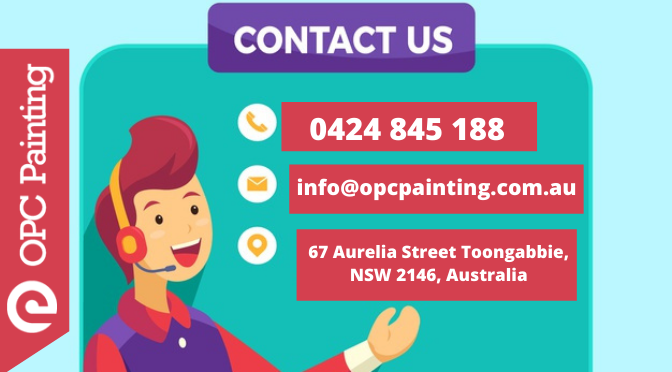 Cracks on the Caulk
Caulking is done to make the exterior paint more durable. However, with time and due to weather effects, cracks develop as a sign that it has become weak and you need a paint job immediately.
You Want to Sell Your House
A nicely painted house creates the best impression. Buyers are always looking for a house that gives great vibes. To meet these requirements all you need to do is to hire some cheap painters in Sydney who will give your house a facelift.
Painting the house will increase the value of your home and will make it favourable for selling. Buyers will naturally not want a house where the paint is worn out and it looks dull. Moreover, as word travels by mouth faster than anything, you should avoid this risk if you are trying to sell it quickly and at a fair price.
Apart from the interior, focusing on the exterior is important. As the buyers will be looking for trendy designs or at least a fresh and clean look, you need to hire painters who can do the job in your budget.
Let The Professionals Paint Your House. Contact Us Today
Painting your house to give it a new look is what we do at On Point Colour Painting Pty Ltd. Our home painters in Sydney are skilled at the interior and exterior painting to transform your home. Our high-quality services and affordable pricing will satisfy your needs. So, why wait? Call us now for a free quote.