Regardless of the nature and size of your plant, industrial machinery involves huge capital investment and is an asset of your business. Although it's wise to invest in high-value machinery for your industrial facility, routine care and maintenance are must to keep them in good working condition for a lifetime. Periodic checks and upkeep prolongs the shelf-life of your heavy-duty equipment and improves productivity of your facility.
Machinery painting is the best way to keep your industrial equipment in good shape for the coming years.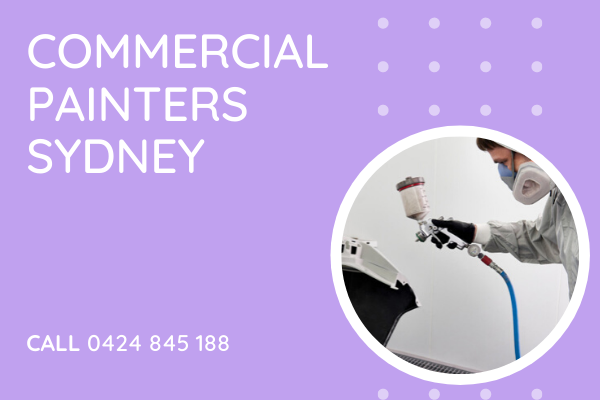 What Includes Machinery Painting?
Machinery painting is a specialised industrial coating applied to your high-value equipment to protect them from natural degradation. The unique and advanced industrial spray painting techniques are custom designed to safeguard the material underneath the equipment and prevent them from natural wear and tear. The type of coatings may vary depending upon the nature and material of your equipment. Some popular coatings widely applied include:
Epoxy
Urethane
Line X paint
Before applying paint, it's necessary to prepare your equipment for impeccable results. Whether your machinery is steel or sandblasted, you need to ensure there is no rust on the surface. Rust, debris or stains will prevent paint from binding to the surface and will peel off early than expected. Professional commercial painters in Sydney always recommend applying good-quality primer that can prevent rust build-up and protect your equipment from damage in the long run.
5 Incredible Benefits of Machinery Painting
Machinery painting services in Sydney is becoming increasingly popular due to its long-term benefits. Most business owners are realising the perks of industrial painting in Sydney and are switching more to it to derive the most out of their investment.
The most important benefit of industrial painting is that it contributes to the overall appearance of your equipment. Worn out equipment doesn't speak positive about an industrial facility and create a negative remark on stakeholders and vendors. A fresh coat of industrial paint elevates the overall appearance of your plant and boosts employee morale and productivity.
Machinery Painting is Weather Resistant
Industrial painting is specially designed to protect high-value equipment from moisture, rust and natural wear and tear. Regular exposure to adverse climate makes industrial equipment vulnerable to acid rain damage, rust formation and corrosion. Latest industrial coatings come with UV blockers that prevent discolouration and minimise chances of early cracks or peels.
Offers Thermal Protection
Industrial equipment is widely used in facilities with extreme temperatures. Regular exposure to high temperature can badly affect your equipment and make them corrode due to frequent temperature fluctuations. Thermal protection is a must to prolong the shelf-life of your heavy-duty equipment and prevent early damage.
Improved Productivity in the Long Run
Routine maintenance of equipment saves your pocket from costly repairs and improves your overall productivity. Chances of sudden breakdowns and damage will be greatly reduced and cost of maintenance will be significantly low. Moreover, time and cost of cleaning equipment will also be reduced.
Help You Fetch High Resale Value
With the rapid advancement of technology, you may not require the same equipment forever. With regular upgrade in the functionality and model of industrial equipment, you may need to invest in advanced heavy-duty machinery having high-end specifications to keep your business operations running smoothly and efficiently. A fresh coat of paint on your outdated equipment can uplift its overall appearance and prolong its longevity.
At "On Point Colour Painting Pty Ltd", we offer high-end painting services in Sydney for residential, commercial and industrial clients at an affordable price. Our team comprises of certified painters who have years of experience in industrial spray painting techniques and use cutting-edge skills to make your investment lasts for decades.