It is not easy picking the right colour for your interior walls. They can be confusing and daunting at the same time. Many think that using too many colours can help add elegance to their interior walls. But that is far from it.
It doesn't matter how many colours you use to boost up your interior aesthetics. What matters is picking the right colour palette that complements its existing decoration and its surrounding.
While it is true that selecting the appropriate colour palette assists better the visual ambience of your house, some even believe that it can influence the mood of the inhabitants too. So, if you are planning to add an accent wall to your already wonderful interiors, then here are some cool colour palettes that you should invest on.
The Rudimentary Colour Theory:-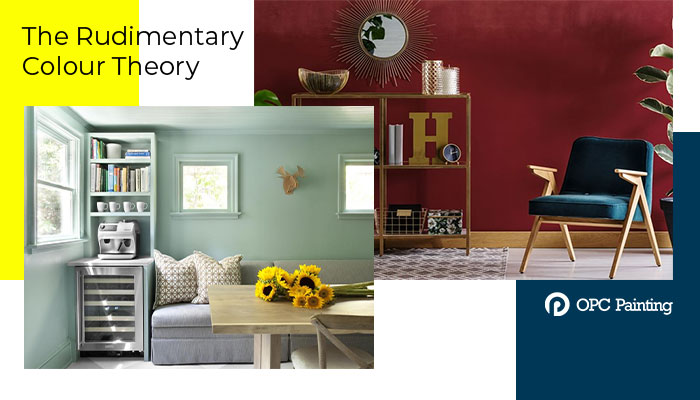 Warmer Hues:- They are perfect for long rooms or open corridors that require a balanced appearance. And to achieve this, Red, Yellow, Orange are all well-suited for such purposes.
Cooler Hues:-Being self-explanatory in nature, cooler hues are apt for small spaces to make them look broader or bigger. You can go for green, blue or even purple themes as that will help make that specific room appear bigger than it is in general.
Picking The Right Shade As Per The Purpose Of The Room:-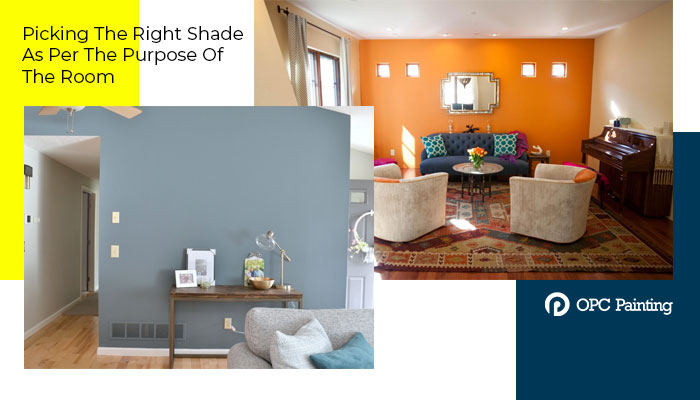 Another important aspect about picking the right shade for your planned accent wall is to decide the purpose of the room. It's no secret that every room consists of a purpose just as every colour has a distinctive psychological affect on people. And it all boils down to picking the shades that make you happy.
Red:-
Appropriate for:-Your Kitchen
The Emotion It Stirs Up:-Energy, Excitement, Attention, Passion and Courage.
Can Be Used To:- Encourage, stimulate, lure attention, make urgency and even exercise caution.
Orange:-
Appropriate for:- Your Exercising room, recreational room/playroom.
The Emotion It Stirs Up:- Fun, Independence, Optimistic, Creativity and Adventurous.
Can Be Used To:- Stimulate, express, freedom, fascinate, communicating fun and drawing attention.
Blue:-
Appropriate for:- Family room, living room, large kitchens and even bathrooms.
The Emotion It Stirs Up:-Freedom, trust, self-expression, loyalty, honesty, responsibility and even self-security.
Can Be Used To:- Create order, eliminate stress and tension, promote relaxation, calmness and also inspire trust.
Green:-
Appropriate for:- Family Rooms, Bedrooms, Kitchens and even the living room.
The Emotion It Stirs Up:- Safety, stability, harmony balance, reliability and leisure.
Can Be Used To:- Restore energy, promoting relaxation and encouragement, revitalise and relaxation.
Yellow:-
Appropriate for:- Dining rooms, bathrooms, and even kitchens.
The Emotion It Stirs Up: Positivity, opportunist, happiness, spontaneity and happiness.
Can Be Used To:- Stimulate mood, energise, encourage, promote relaxation and bring awareness.
Purple:-
Appropriate for:- Bedroom
The Emotion It Stirs Up:- Sensitivity, imagination, mystery, spirituality and compassion.
Can Be Used To:- Helps creates an impression, luxury, encouragement, creativity, euphoria and wisdom.
Pink:-
Appropriate for:- Daughter's room.
The Emotion It Stirs Up:- Love, compassion, playfulness and admiration.
Can Be Used To:- Helps increase pulse, motivate action, communicate energy, and encourages creativity and fun.
And, lastly Neutrals:-
Appropriate for:- Versatile.
The Emotion It Stirs Up:-Stability, comfort, practicality, reliability, elegance, authority, power and even honesty.
Can Be Used To:- Radiates a sense of authority, create composure, warmth and even common sense.
We Can Help Create The Perfect Accent Wall.
At "On Point Colour Painting Pty Ltd"- your reliable best-in-class home painting services in Sydney can help yo accomplish the perfect accent wall.
Our room painting services cost in Sydney strictly adheres to the industry standard rates and come with 5-year service warranty too.
Furthermore; we have a highly diligent team of commercial and residential interior painters in Sydney with years of field experience to help you carry out the operation.
If you need visual proof; you can visit our gallery section and witness first-hand of our work quality. And if you get impressed; you can get through to us by calling us @0424 845 188.