Painting is a great way to transform your outdated walls and boost the curb appeal of your property. With a variety of inspiring wall painting ideas, patterns and styles to choose from, it's indeed overwhelming to give a stunning facelift to your home by applying vibrant paint coats without burning a hole in your pocket. Now, if you have recently splurged on a house painting job, you should expect it to last in good shape for a lifetime! While it may sound exciting, but isn't that easy. What many homeowners ignore is performing regular upkeep of their newly painted walls and that's the reason why the fresh paint coats become outdated early than the expected time.
To prevent any such consequences to happen in your case, here are a few secrets to keep the pristine shine of your newly applied house paint last for decades.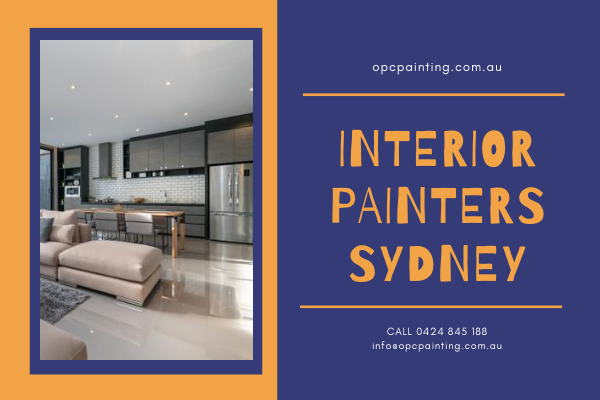 Avoid Humidity Inside Your Home
If you have recently undertaken a house painting job, you need to ensure there is no humidity inside your home. Even if your house boasts of having improved indoor insulation systems, moisture can still make it's way into your home and ruin the shine of your new paint coats. Moisture ingress is a prime culprit behind outdated paint coats and they eventually weakens the adhesion of paint, thereby give you recurring issues of peeling paint, flaky paint and worn-out walls.
Treat Surface Damages Instantly
Over time, your surface walls may show signs of paint damage and even if you perform regular upkeep, it's likely to face structural imperfections. The best way to ensure the lustrous shine of paint coats isn't compromised; you need to treat surface damages instantly. The moment you notice signs of cracks, dents or any other surface imperfection, hire the best interior wall painters in Sydney to get them fixed. Professional painting specialists know the correct techniques to fix surface flaws and protect the pristine shine of your paint walls for long.
Good Quality Priming is Key to Long-Lasting Shine
A few coats of good-quality primer work like wonders to seal walls and offer a strong base to make paint bind to the surface walls. The job of a primer is not just to hold paint in place and prevent it from peeling but enhance the overall outlook and protect the shine of paint coats for decades. Make sure to scrub your walls and clean dirt and debris before applying primer to ensure the pristine glory of your newly painted walls isn't compromised.
Hire Professionals for Periodic Upkeep
Even if you perform routine upkeep and maintenance to protect your newly applied paint coats, they aren't sufficient to maintain the shine of paints for long. Regular wear and tear wrecks the integrity of your paintwork and makes your walls look outdated before the expected time. The best way to prolong the longevity of your paint is by scheduling periodic paint maintenance and restoration by interior house painters in Sydney. The professionals use industry-compliant tools and equipment to treat surface damages and keep your paint in good shape for a lifetime.
At On Point Colour Painting Pty Ltd, we specialise in high-quality residential and commercial painting at a market competitive price. Our team comprises of skilled, certified and professional painters who apply unique paint-protection techniques and make your interior wall paint last in good shape for a lifetime.
Check out our website and explore about our work portfolio. To know more, dial our helpline number and ask for a FREE QUOTE!